Fri, Feb 10
TEDDY TODAY (Page 2)

Brothers Of The Head
Twin brothers Barry and Tom Howe live in the country – but their dream is to live the fast-and-loose lives of rock stars. Sooner than they ever dared hope, their dream comes true. Before long, they are much more than just a insider's tip for those in the know; in fact, they are soon regarded as the next big thing.

En Soap
Charlotte, who is 34, runs a flourishing beauty parlour. Dissatisfied with her relationship with Kristian, she decides to leave their flat and move into the first apartment she finds – much to Kristian's amazement, for, as far as he is concerned, everything is honky dory between them. Veronica, 32, lives one floor below. Veronica is a man – a transsexual who lives with his dog, Miss Daisy...


Bubot Niyar
When the second Intifada began, Israel closed its borders to workers from Palestinian territories who, during the previous years had taken on all the worst-paid jobs in the land. Just as in many industrialised countries, in Israel tasks such as housework or caring for the elderly are often delegated to foreign workers. Israel's policy left a big hole in the job market, and so the Israeli authorities began to encourage workers...

Container
"A woman in a man's body. A man in a woman's body. Jesus in Mary's stomach. The water breaks. It floods into me. I can't close the lid. My heart is full." So runs Lukas Moodysson's description of his film that features a female voice - the soft-spoken Suada. This film is about Brad Pitt and Paris Hilton, David Beckham and Saddam Hussein; it also about sex and the war in Iraq, about homosexuality and homophobia.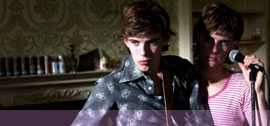 BROTHERS OF THE HEAD (Film Still)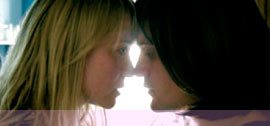 EN SOAP (Film Still)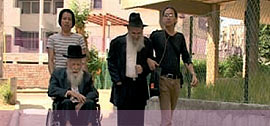 BUBOT NIYAR (Film Still)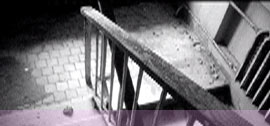 Container (Film Still)