Mon, Feb 12
FÉRFIAKT
deutsch>>
Although fiftyish Tibor is still attractive, his days as a successful screenwriter – if you could ever have called him that – are over. His wife was once a well-known actor and is still a beautiful woman. However, the only roles she gets nowadays are in provincial theatres. The couple's career prospects look bleak; their relationship has come to a dead end and only the fear of getting older forces them to keep up the appearance of a happy marriage. This makes Tibor easy prey for a boy who will do anything to get away from his home. Against his better judgement, the ageing writer develops a smoul dering passion for the boy, who could be son.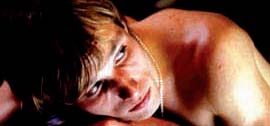 Férfiakt
A desperate Tibor attempts to put an end to his relationship with the boy, who tries to blackmail him. Tibor follows the boy to a tiny, shabby apartment. Among the blokes hanging around here, doped up to the eyeballs, is the boy's beautiful girlfriend. Tibor doesn't even notice that someone has slipped something into his drink. And then the boy entices him into the shower … A tragic love story that also de scribes a couple's sham existence, and the rootlessness that affected many people in Hungary in the wake of the collapse of socialism and their hopes of a new life.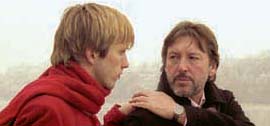 Video: Férfiakt
(clip 1)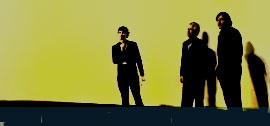 Video: Premiere- Talk
"FÉRFIAKT"

Related Links
Károly Esztergályos

Screenings at the festival
Mon, Feb 12, 20:00 CinemaxX 7 (E)
Tue, Feb 13, 22:45 CineStar 3 (E)
Wed, Feb 14, 22:30 Colosseum 1 (E)
Fri, Feb 16 20:15 CineStar 3 (E)