Sun, Feb 14
Plein sud (Going South)
(See also: TEDDY TODAY Feb. 14, 2010)


Sam fährt in Richtung Süden. In seinem Auto sitzen drei anstrengende Mitfahrer: Léa, ihr ständig filmender Bruder Matthieu und der schöne Jérémie. Die drei Jugendlichen – auf dem Höhepunkt ihrer Adoleszenz – bringen den in sich gekehrten Mann aus der Ruhe. Parallel erzählt der Film die Geschichte zweier Kinder, die dem Wahnsinn ihrer alkoholkranken Mutter ausgesetzt sind und deren Vater sich erschießt. Nach und nach bekommen wir eine Idee von Sam's Verzweiflung, die sich in der Begegnung mit den Jugendlichen zu spiegeln scheint … Sam beschließt, die drei an einer Bushaltestelle abzusetzen. Der Weg nach Süden kann ihn jetzt überall hinführen: in eine unermessliche Liebe, an den nächsten Baum oder zur Abrechnung mit seiner Mutter nach Spanien. »Für die Schönheit und Ehrlichkeit seiner Geschichte sowie die einfühlsame Darstellung seiner Charaktere« in dem Film WILD SIDE wurde Regisseur Sébastien Lifshitz 2004 bereits mit dem TEDDY AWARD ausgezeichnet.

Sam is driving south. Three difficult passengers travel with him: Léa, her constantly filming brother Matthieu and the good looking Jérémie. The three youths – in the hight of their adolescence – begin to rouse the normally introverted man. In parallel the film tells the story of two children who subjected to the madness of their mother's alcoholism and their father's suicide. Little by little we get an idea of Sam's despair, which seems to be mirrored in his encounter with the youths … Sam decides to leave the three behind at a bus stop. The trip south could lead him anywhere: to a deep love, into the next tree or to a reckoning with his mother in Spain. »For the beauty and honesty of his stories as much as the sensitive portrayal of his characters« in the film WILD SIDE, director Sébastien Lifshitz has already been awarded with the 2004 TE DDY AWARD.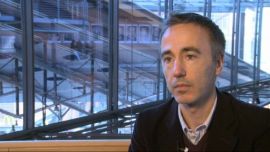 Video: Interview Sébastien Lifshitz (Plein Sud)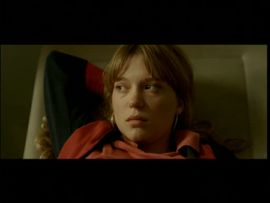 Video: Plein Sud (Clip)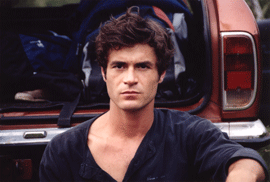 Filmstill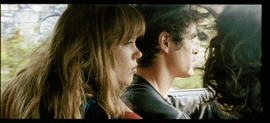 Filmstill
by Sébastien Lifshitz / 090 min
with Yannick Renier, Léa Seydoux, Nicole Garcia, Théo Frilet, Pierre Périer
Prod: Ad Vitam
Screenings at the Festival:
14.02.10 CinemaxX 7 20:00
15.02.10 CineStar 3 22:45
16.02.10 Cubix 7 & 8 20:15
20.02.10 CinemaxX 7 20:00