Teddy Award 2007
FILM GALLERY


deutsch>>
...a bude hur
Sex, drugs and rock 'n' roll in a communist police state. The film takes place in the 1970s in the northern part of Soviet-occupied Czechoslovakia. It centers on anti-hero Olin, who has just been released from a psychiatric hospital, where he ended up after slashing his wrists to avoid military service...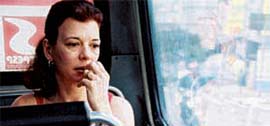 A Casa De Alice


A Walk Into The Sea
In 1965, Danny Williams was living at a fast pace. He dropped out of Harvard against his family's wishes and moved to Manhattan to begin a film career. There he edited two films for Albert and David Maysles. He became a fixture at the Warhol Factory, fell in love with Andy Warhol and moved in with Andy and his mother...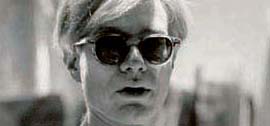 Andy Warhol
Angel
"I've loved you ever since we first met, and I will love you till the day I die." England in the year 1905. Angel Deverell is an extremely talented young writer from a working-class background. Her escapist, romantic novels are hugely popular. Before long all the dreams of a young woman of her age are fulfilled. But is it possible to have success, fame and love all at the same time...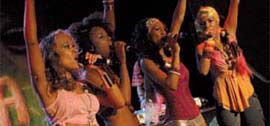 Antonia
Brand upon the Brain!
The protagonist named Guy Maddin lazes away his understimulated youth with his teenage sister on the mysterious island that he one day stands to inherit. They share this island with a horde of orphans all living together in a is vigilantly watched over from the top of the lighthouse by Guy's overbearing and tyrannical mother while his father, a scientist and inventor, secretly works away in the basement, morning noon and night...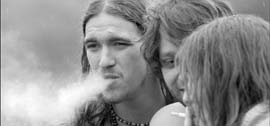 ...a bude hur
A Casa De Alice
A working-class district in São Paulo is home to fortysomething manicurist Alice who has been married to her husband, Lindomar, for more than twenty years. Lindomar's mother, Dona Jacira, lives with the couple and virtually runs the household. She cooks, cleans and does the washing. While she works, she listens to her favourite show, 'grandma's programme' on the radio. Alice and Lindomar have three children who also live with them...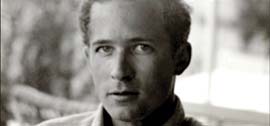 A Walk Into The Sea
Andy Warhol
Art historian Neil Printz simply calls him "a touchstone of the culture", whose significance far exceeds the boundaries of art history: "Andy Warhol is a touchstone of the culture we live in – a touchstone for the entire culture of the post-war period. I think he is probably the most important artist of the second half of the 20th century, maybe the most important artist of the 20th century.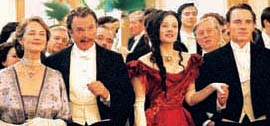 Angel
Antonia
Preta, Barbarah, Mayah and Lena have all been friends since childhood. They live in Vila Brasilândia on the outskirts of São Paulo. At the moment they're still working as backing singers, but their dream is to have a group of their own. Calling themselves "Antônia", they decide one day to quit working as a backing group and make their dream reality...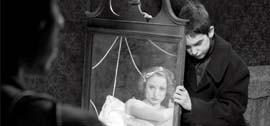 Brand upon the Brain!