Fri, Feb 08
TEDDY TODAY (Page 2)
deutsch>>
Last year Teddy got a collegue: The Golden Queer Lion whose rainbow-striped wings shine into the eyes of conservative Italia. Even though this innovation was regarded as a competitive act towards the Berlinale, Teddys founding fathers and big parts of the queer community saluted this development. In the end, Teddy had not been founded to gain autocratic power over the gay and lesbian film market but to give appreciation and a voice to those who have not yet been heard enough.
To establish a queer award in the midst of an A-listed film festival takes a good amount of strength and stamina. The founders and friends of the Teddy Award are very well aware of this and use this opportunity to send their greetings and their best wishes to the Lion.

Today TEDDYAWARD.TV brings to you interviews with four members of the International TEDDY Jury
The eight members of the international TEDDY Award Jury - organisers of queer film festivals or gay/lesbian filmmakers - view those films within the framework of all programs of the Berlinale which are in a queer context. After making a selection of these films, they award a TEDDY to a feature film, a short film and a documentary with a cash award of € 3,000 each.
In 2008, Teddy can look back on 22 years of festival history mostly thanks to an army of invisible helpers who saved Teddy with all their heart and soul from assassinations, famines and natural disasters. Without the helpers the award ceremony at the House of World Cultures on February 14th would not be possible either.
But until this time, until the best queer film will be honoured with a golden Teddy, we give you an insight into the world of queer films here in Berlin, zoom in on the filmmakers and provide you with news and background information around the clock.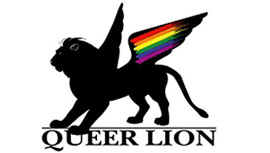 WELCOME! WE WISH YOU GREAT SUCCESS
On Monday, Panorama boss and Teddy's co-founder Wieland Speck already told us in an Interview that this year's Panorama films have a strong focus on documentaries. It's a trend, he says, that will continue in the future on a global scale and can be seen as a desire for authenticity. Also, documentaries are a battlesome means of expression that can at the same time be poetic and leave place for one's very own thoughts and searches.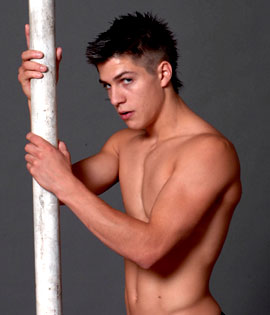 REMI MARTIN - CHINESE POLE ACROBAT
REMI LOVES TO ENTERTAIN YOU AT THE

TEDDY 22 AWARD CEREMONY
February 14th 2008, 8.30 pm.
HAUS DER KULTUREN DER WELT

"Films that match Berlin", says Wieland Speck, who loves the city mostly for her militant nature. Therefore, it's a documentary that will open Panorama this year: "A Jihad For Love". Not only is jihad – as media discourse tells us every day - an expression for a holy, relious war, but it also symbolises an inner and personal struggle with oneself.


A Jihad for Love ", directed by Parvez Sharma, depicts the inner struggle of Muslim people whose homosexuality forces them to deny their true identiy.

Making a film is most of all a struggle and a painful conflict with oneself, says Parvez. As a documentary filmmaker, he continues, you are as much part of the learning process as your protagonists. You learn to trust your subjective point of view and stick up for your protagionists.







In the end, a documentary has a very unique feature; Not only does it give a voice to people who else would not be heard, but it is also an artistic means to reflect upon ones own prejudices and questions the way a society treats its weakest members. We can look forward to a great selection of documentary films: "The Other Istanbul", "East/ West – Sex & Politics", "Suddenly Last Winter", "Be Like Others", "B Teme", "Drifter" to mention just a few. Isn't it a wonderful idea that somewhere someone takes a camera on the shoulder and tells their very own story?!

To a great Berlinale!

Your TEDDYAWARD.TV