Wed, Feb 17
Franswa Sharl
(See also: TEDDY TODAY Feb. 17, 2010)


Der zwölfjährige Greg hat die Wettkampflust seines Vater geerbt. Während eines Familienurlaubs haben die beiden Gelegenheit, ihre Unstimmigkeiten auszutragen. Während der Vater den Sohn bei einem Wettschwimmen antreten lässt, übt sich Greg viel lieber im Telefonscherze spielen und in der Travestie. Der Vater ist schon fuchsteufelswild, da versucht der als Mädchen verkleidete Greg ihn mit dem Auftritt auf einem Schönheitswettbewerb zu versöhnen. Der Film basiert auf einer wahren Geschichte.

Twelve year old Greg inherited the competitive spirit of his father. During a family vacation, both have the chance to express their differences. While the father pushes the son into a swim contest, Greg prefers to practice at playing telephone pranks and dressing in drag. The father is hoping mad about Greg's passion, but Greg tries at reconciliation by entering a beauty contest for women. The film is based on a true story.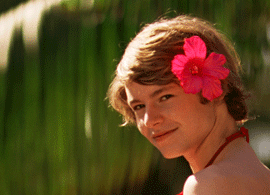 Filmstill
by Hannah Hilliard / 014 min
with Callan McAulife, John Batchelor, Diana Glenn, Ivy Latimer
Prod: Room Four Films Pty Ltd
Screenings at the Festival:
17.02. 12:00 Uhr ZOO PALAST 1
19.02. 16:00 Uhr FILMTHEATER AM FRIEDRICHSHAIN
20.02. 10:30 Uhr ZOO PALAST 1