Wed, Feb 17
The Kids Are Allright
(See also: TEDDY TODAY Feb. 17, 2010)


Das lesbische Paar Nic (Annette Benning) und Jules (Julianne Moore) lebt mit seinen beiden Kindern zusammen, den Teenagern Joni und Laser. Laser will, dass Joni, gerade 18 geworden, ihm dabei hilft, seinen (und ihren) biologischen Vater zu finden. Obwohl sie weiß, dass es Folgen haben wird, hilft Joni ihrem Bruder, den Kontakt zu ihrem Vater Paul (Mark Ruffalo) herzustellen. Auf diese Weise beziehen die beiden, durch künstliche Befruchtung entstandenen Kinder ihren biologischen Vater in das Familienleben ein, wodurch ein neues, nicht vorherzusehendes Lebenskapitel beginnt. 1998 feierte Regisseurin Lisa Cholodenko mit ihrem Film HIGH ART – der nach der Verbindung von Sexualität, Ehrgeiz und dem »Heroin- Chic« bestimmter Kreise sucht – ihren Durchbruch in der Independent-Filmszene.

A Lesbian couple, Nic (Annette Benning) and Jules (Julianne Moore) live with their teenage children, Joni (Mia Wasikowska) and Laser (Josh Hutcherson). Laser wants Joni, now 18, to help him find their biological father. Against her better judgment, Joni honors her brothers' request and manages to make contact with their father Paul (Mark Ruffalo). Two children conceived by artificial insemination bring their birth father into their family life and an unexpected new chapter begins for them. Director Lisa Cholodenko made her mark on the independent film scene with her examination of sexuality, ambition, and heroin chic in HIGH ART (1998).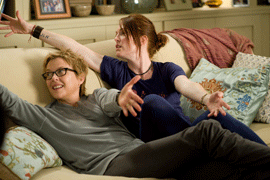 Filmstill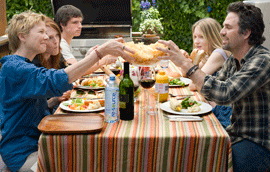 Filmstill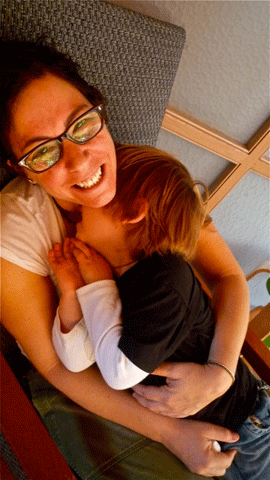 Director (Lisa Cholodenko)
by Lisa Cholodenko / 104 min
with Julianne Moore, Annette Benning, Mark Ruffalo
Prod: Plum Pictures.

Screenings at the Festival
17.02.10 Berlinale Palast 19:30
18.02.10 Friedrichstadtpalast 12:00
18.02.10 Friedrichstadtpalast 18:00
18.02.10 Kino International 23:00
21.02.10 Urania 22:00