Sun, Feb 14
Frauenzimmer
(See also: TEDDY TODAY Feb. 14, 2010)


FRAUENZIMMER behandelt das Älterwerden in einem Beruf, der vermeintlich nach jugendlichen und faltenfreien Körpern verlangt: die Prostitution. Überraschenderweise haben sich die drei Protagonistinnen des Films erst jenseits der Fünfzig für das zwiespältige Gewerbe des Dienstes am Mann und des schnellen Geldes entschieden. »Wenn du nicht mitspielst, wirst du nicht siegen können« ist das Lebensmotto einer von ihnen – sie hat sich als Domina von ihrer untergeordneten Rolle, die sie bis dahin als Frau gespielt hat, emanzipieren können. Die andere hat durch die Prostitution ein Gefühl für ihren Körper und die eigenen Grenzen gewinnen können und die Dritte von ihnen, die ihre große Liebe immer nur bei den Frauen gefunden hat, führt die Prostitution zu einem eigenen, erfolgreichen Unternehmen. Die Lebenserfahrungen dieser reifen und selbstbewussten Frauen ergeben eine spannende, vielschichtige und originelle Reflexion über unsere Gesellschaft und über das Älterwerden in Deutschland.

FRAUEN ZIMMER is a film about getting older in a profession that usually requires a young, wrinkle-free body: Prostitution. Surprisingly the three protagonists of this film decide for quick money by offering their services to men only after turning fifty. »If you don't play along, you can't win« is on of the woman's motto. She freed herself from the inferior roll as a female by becoming a Dominatrix. The next gained a feel for her body and a sense of her own boundaries. The third, who only fell in love with women, makes prostitution into her own successful undertaking. The life experience of these ripe and confident women make for an exciting, multilayered and original reflection over our society and getting older in Germany.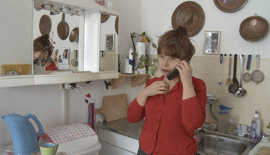 Filmstill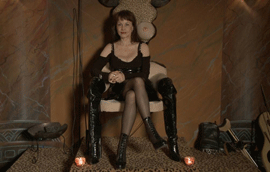 Filmstill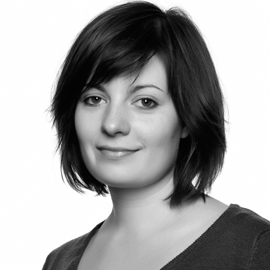 Director
by Saara Ailer Wasner / 079 min
Prod: Royal Pony Film GmbH & Co.KG

Screenings at the Festival
14.02.10 CinemaxX 3 19:30
15.02.10 Colosseum 13:00
15.02.10 CinemaxX 1 20:30